Polarsys
Polarsys is an Industry Working Group created in the Eclipse Foundation by the members of the OPEES project.
Polarsys organizes the open source and business ecosystem around tools for the development of dependable embedded systems in order to create better tooling and to enable long term support for these tools. Polarsys addresses four main topics:
Open Innovation to create better methods and tools
Computer Assistance and Automation with a focus on Model Based System Engineering
Certification to ease the tools qualification in complex certification processes
Very Long Term Support because Embedded Systems and tools may be maintained for 40 years or more
Polarsys combines the efforts of tools users like Airbus, Ericsson, Thales, of tools developers like Atos, Itemis, Intecs, Obeo and of academics like CEA, Inria, Fraunhoffer Fokus, …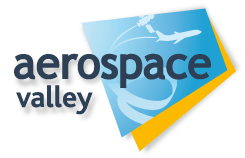 OPEES and Topcased
In 2005, the Topcased project was labeled by the Aerospace Valley competitiveness cluster to develop an Open Source Model Based System Engineering solution. From the project inception, it was decided that the results of the project would be Open Source as OSS business models provide good properties like better collaboration, easier deployment, capability to adapt the tools to a specific development process.
The Topcased project was a success, and after having delivered a first version of Topcased in 2007, a full MBSE environment including UML and SysML editors as well as requirements traceability was published in 2009.
At the end of the Topcased project, the need to ensure the sustainability of Topcased and other Open Source tooling for the development of embedded systems brought to the creation of the OPEES ITEA2 project. The objective of OPEES is to create a sustainable ecosystem to ensure the long term availability of tools for the development of critical systems. In 2011, the OPEES partners decided to create Polarsys in collaboration with the Eclipse Foundation as a long term entity to sustain this ecosystem.